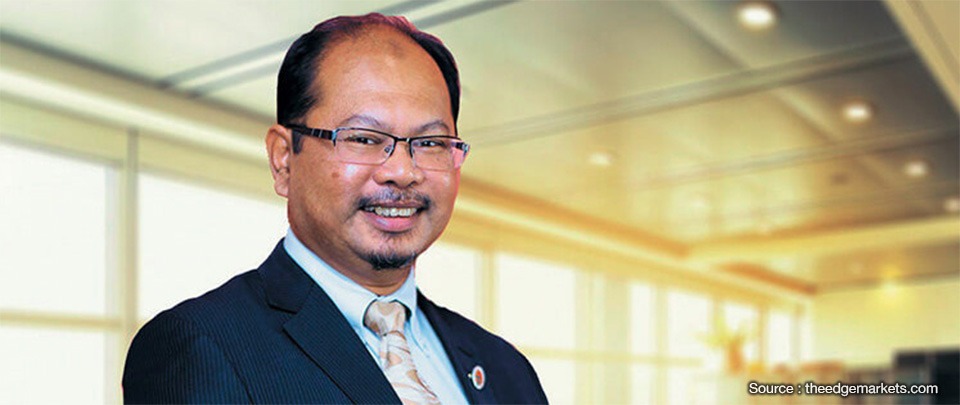 Dr Rozhan Othman (Image: The Edge)
Dr Rozhan Othman was appointed as MyIPO Chairman from 12 Dec 2018. He has more than 30 years of experience in business management, especially talent management. Bernama reported that Dr Rozhan is an advisor to Deputy Prime Minister Wan Azizah. Rozhan has a PhD from the University College of Dublin.
He has published several articles and gave an interview on talent management in BFM (
https://www.bfm.my/ent-rc-the-talent-management-bandwagon-dr-rozhan-othman-human-capital.html
).
Mohd Roslan signing in front of Shamsiah, the former D-G (Image: MyIPO)
Datuk Mohd Roslan Mahayudin was appointed as MyIPO Director-General from 2 Jan 2019. Mohd Roslan was the Director of Enforcement in Ministry of Domestic Trade and Consumerism. He has served the government for more than 31 years.
He has conducted raids on domestic trade, price control and counterfeit products. Roslan holds a law degree from Universiti Teknologi Mara. In 2016, he signed a pledge with 8 online market place to remove the sale of counterfeit software (
https://news.microsoft.com/en-my/2016/11/25/ministry-domestic-trade-co-operatives-consumerism-joins-forces-online-marketplaces-combat-sale-counterfeit-software/
).